Sever's Landing is a terrific neighborhood in Palm Harbor with just over 100 homes. Most of these are 4 or 5 bedroom homes and have a private pool. There are sidewalks with beautiful oak trees lining the sidewalks for shaded walks in the evening.
Living in Palm Harbor you are close to tons of things to do in Palm Harbor and the surrounding area. Just a very short drive is Clearwater Beach. The beach is one of the very best beaches in the entire USA, with wide, white sand beaches, gentle waves, clean water, and plenty of places to shop and eat. Honeymoon Island and Caladesi Island state parks are in Dunedin and have also been dubbed by Dr. Beach as best beaches in America. Honeymoon Island is accessible by car, bicycle, or just walking. There are nature trails, a wonderful sandy beach, even a snack bar. From Honeymoon Island, one can catch a ferry to Caladesi Island, which is only accessible by boat.
There is a beautiful pond within Sever's Landing, for contemplation, bird watching, or just relaxation.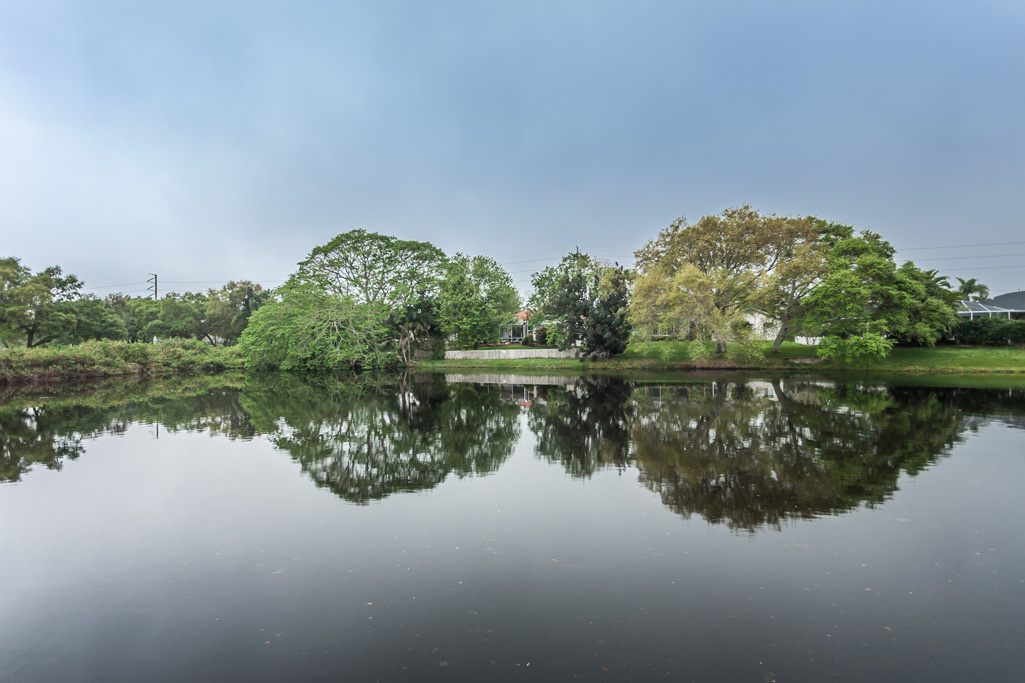 If you go north from Sever's Landing in Palm Harbor, to Tarpon Springs, there are the world famous Sponge Docks. People say the Sponge Docks are very similar to a Greek fishing village. The Sponge Docks have an active sponge fishing fleet, as well as a very productive shrimp fleet. You can purchase fresh caught fish and shrimp in the various fish markets along the docks. Or, if you prefer, dine in one of the great Greek restaurants or shop in any of the many gift shops on the waterfront.
We really need to discuss why you might want to live in Sever's Landing, besides the fabulous entertaining lifestyle. This community is zoned for the excellent Palm Harbor University High School, one of the very best high schools in the state of Florida. The academic program is of the highest order, and the International Baccalaureate program is simply superb. The schools in the area will help your children prepare for successful college experiences. Check out this link to see what school a particular address in Pinellas County is zoned for.
The houses themselves are beautiful, with solid design and construction. Large lots, shaded yards, plenty of living space,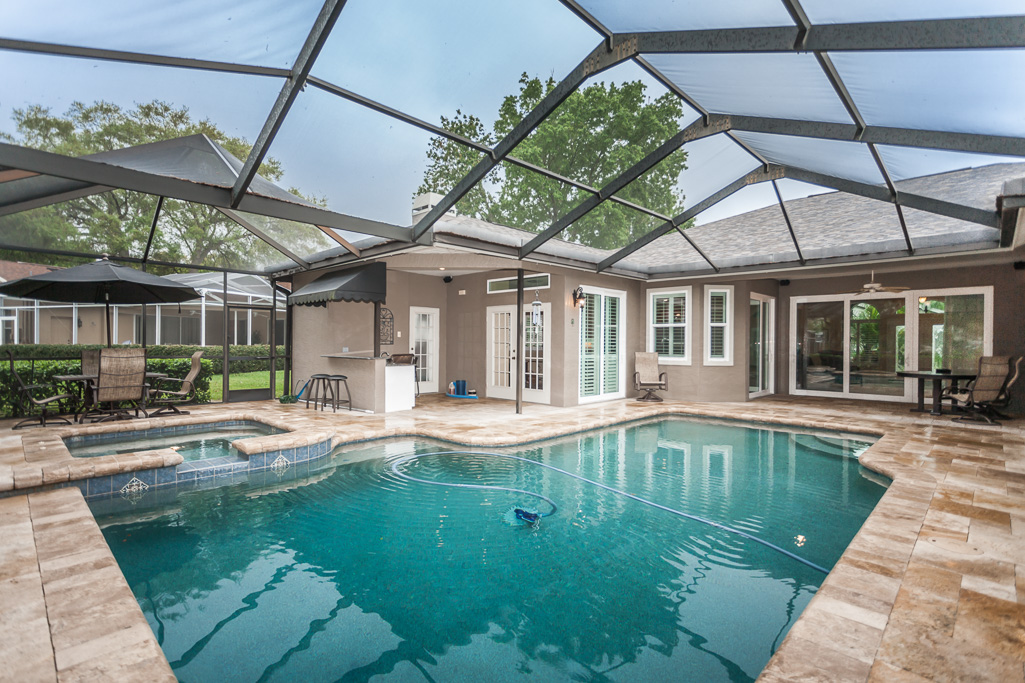 two and three car garages and so much more, make Sever's Landing a prime location to live in the Tampa Bay area.
If you don't like the beach, and want some exercise, try the Pinellas bicycle trail. This is a famous bike trail that stretches from Tarpon Springs in the north to St. Petersburg to the south, with multiple feeder routes that run along the Anclote River with picnic areas, to the Dunedin Causeway leading to Honeymoon Island and Dunedin Beach, to the Clearwater Causeway off to Clearwater Beach, and more. There are more than 40 miles of the Pinellas Trail. From the trail, you can even ride across the county to the Campbell Causeway and ride your bicycle across Tampa Bay to the city of Tampa.
All in all, the area is a wonderful place to live. Sever's Landing is a great neighborhood within the Palm Harbor community, and is convenient for an amazing lifestyle. Sever's Landing is only about 45 minutes from one of America's best airports too, Tampa International Airport, making life pretty convenient for those who travel a lot, whether for business or pleasure.