There are lots of free things to do in Dunedin and Palm Harbor. Let's take a look at some of them.
The city of Dunedin has lots and lots of free things to do, and we'll start with Josiah Cephus Weaver Park. This gem is located on 1258 Bayshore Blvd. in Dunedin. This is a waterfront park, on the Gulf of Mexico. From downtown Main Street in Dunedin, ride on the Pinellas Trail for just about a mile to come to Weaver Park. Here you'll find two pavilions for shelter with picnic tables so you can have a nice gathering. There are even charcoal grills at each pavilion so you can bring your own charcoal and grill up your favorite burgers and hot dogs or veggie burgers.
The nature-themed playground, thanks to a donation from the Dunedin Youth Guild, allows smaller children to play and let their imaginations run wild. If you like the water, head over to the fishing pier to enjoy the view of the inter-coastal waterway, Honeymoon Island and Caladesi Island. Bring your fishing rod and maybe catch dinner from the pier.
Dunedin's Edgewater Park is adjacent to the Dunedin Marina. Here you have two pavilions with charcoal grilling stations, a terrific playground for the kids, public restrooms, a concert stand and a simply beautiful view of the Dunedin Marina.
More free things to do include a drive over the Dunedin Causeway to Honeymoon Island. Along the Causeway is a beach, snack bar, kayak and wind-surfer rentals, and terrific views of St. Joseph's Sound to the north towards Palm Harbor and to the south, Clearwater and Clearwater Beach. You can launch your watercraft from the Causeway for a day of fun in the sun. Go fishing off the Causeway to catch dinner, or enjoy a chance encounter with dolphins as they swim along the seawall by the Royal Stewart Arms 55 plus community.
If the water is not a big draw for you, head to Hammock Park, a peaceful park of almost 100 acres. There are walking and biking trails, boardwalks, a butterfly garden, and even a frisbee golf course. Hammock Park is at 1945 San Mateo Drive in Dunedin, just off Alt. 19 (Bayshore Blvd.). There is even free parking. It is a very peaceful area, and riding your bicycle or walking thru the park is totally relaxing.
Go a bit north of Dunedin and you are in Palm Harbor, an unincorporated area in Pinellas County. Pop Stansell Park is right on St. Joseph's Sound where you can kayak or canoe, go fishing for speckled trout, redfish, flounder, and more, or just enjoy the scenery. Paddle your kayak around Sutherland Bayou and see all kinds of wildlife, including osprey, pelicans, occasionally a bald eagle, and if you are really lucky perhaps an otter. There is a pier in Pop Stansell Park so you can fish here without a boat.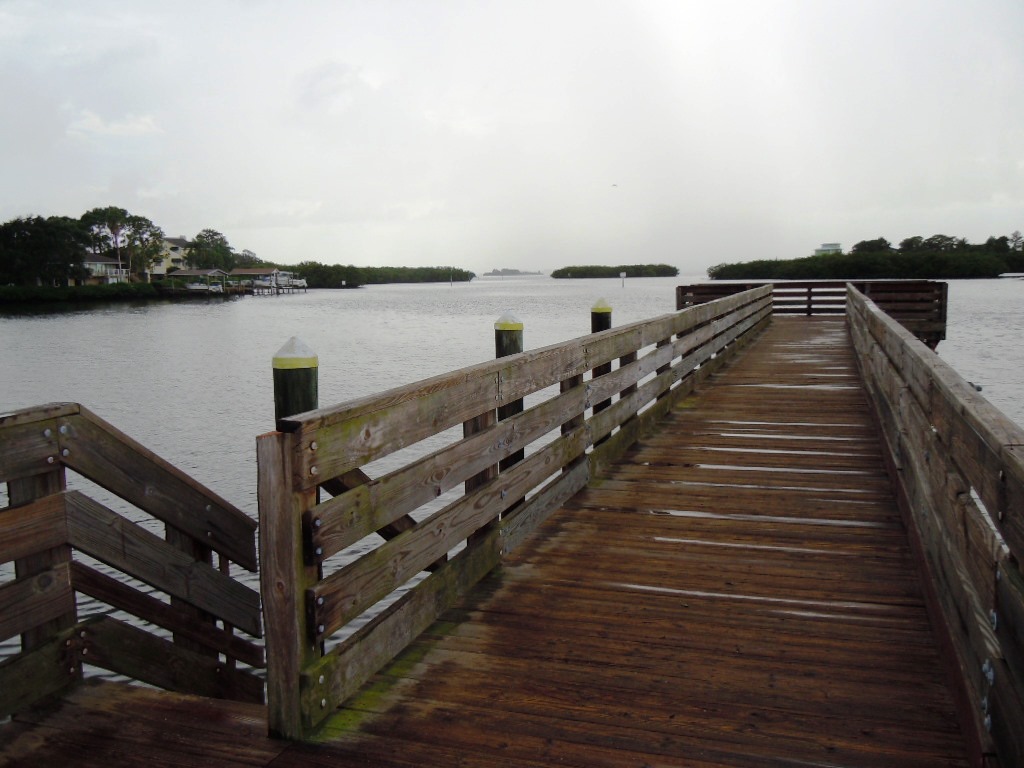 Palm Harbor has one of the prettiest stretches of the Pinellas bike trail. Ride along the tree-lined bike trail and stop at Wall Springs State Park. This is a wonderful 210 acre park with bike racks, boardwalks, walking trails, an observation tower, plenty of free parking, several fishing piers, playgrounds and pavilions you can reserve.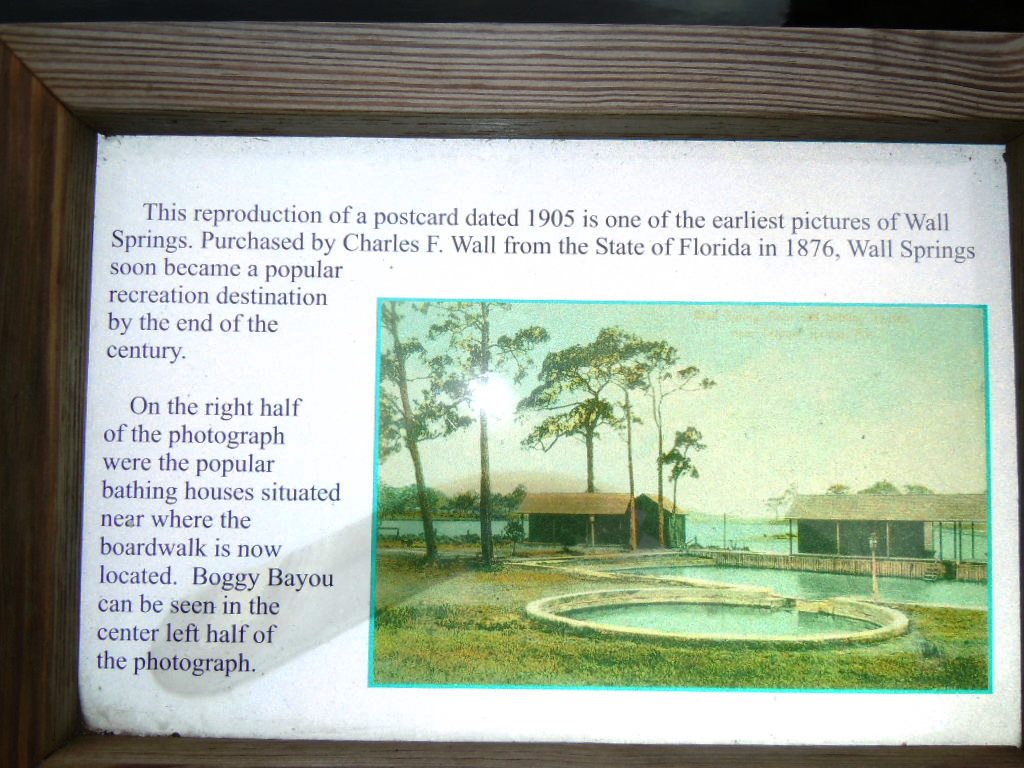 Put your kayak in and paddle through the mangrove rivers to see lots of wildlife, including raccoons, rabbits, squirrels, many different birds and maybe even a gopher tortoise. Wall Springs Park is part of the Upper Florida Aquifer and the normal flow of fresh water is 2,917 gallons per minute or 4.2 million gallons of fresh water daily. The spring's water temperature is a constant 74 degrees, year 'round.
Exit the park and keep on keepin' on the Pinellas bike trail. You can ride all the way to the northern terminus of the trail in Tarpon Springs, take an off-shoot for a while that follows the Anclote River, or you can turn around and ride south for about 30 miles on uninterrupted bike trail all the way to St. Pete. All that exercise if free. On weekends, you will see there are lots and lots of other people getting in their free exercise.
Palm Harbor extends well to the east of the Gulf to Lake Tarpon. Here you can find John Chestnut Park, about 255 acres of calmness. The park has bike trails, walking paths, pavilions, and boardwalks. The three nature trails are about 3,000 feet each. There are 13 pavilions with grills, playgrounds for the kids, horseshoe pits, public restrooms, a dog park, and even a softball field. Just bring your own equipment and get a game going. All of this is free. If you want a pavilion, there is a nominal fee for that. Swimming in the park is prohibited, due to wildlife, some folks call it gators. Of course there is other wildlife as well.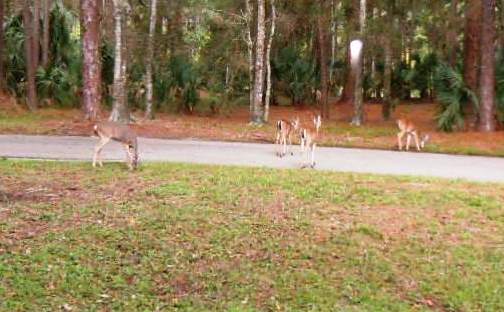 John Chestnut Park serves north Pinellas County, with Tarpon Springs and Palm Harbor bordering the park and Lake Tarpon.
If you can't find something to do from the parks and bike trail, that's ok. We'll talk about things to do in Dunedin or things to do in Palm Harbor that are lots of fun, you just have to pay for them. That comes another time. For now, please enjoy the beautiful free entertainment provided by the outstanding park service in Pinellas County. No wonder our Pinellas County parks are the most visited parks in the state of Florida. Come, find out why.